BALANCED SKINCARE TREATMENTS WITH INCREDIBLE RESULTS.
Face Sheet Masks & Eye Patches Your Skin Will Love.

Boost & Brighten, Hydrate & Tone, Detox & Clear With Natural, Organic Ingredients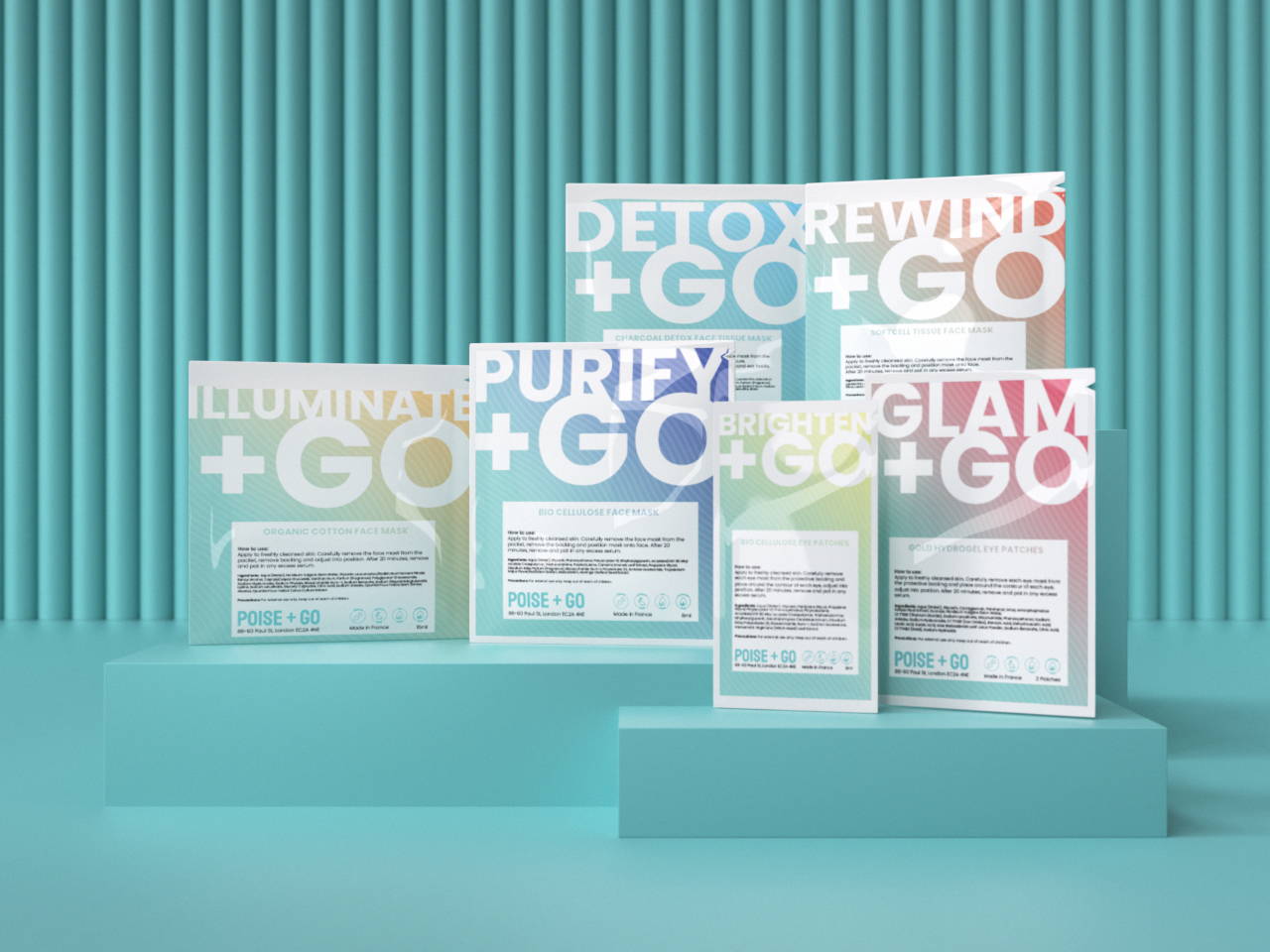 Poise + Go looks after your skincare + wellbeing, using only premium, natural and eco-friendly ingredients that give great results. In life, no two days are ever the same and our skin changes according to the emotions we feel; that's why we've launched a range of skincare face masks and under-eye patches that allow you to be flexible with your choice of beauty treatment to suit your immediate need. So, whether you want to de-stress or get a boost of hydration to get your glow back, Poise + Go is your answer.
Poise + Go is proud to be supporting Endometriosis UK, raising funds and awareness for the 1-in-10 women who are living with endometriosis. That's over 1.5 million who desperately need support and information to help them understand this chronic condition and work towards improving the lives of those affected.
Find your hero products, buy bundles and save.
Sustainably conscious, natural and organic feel-good skincare products.